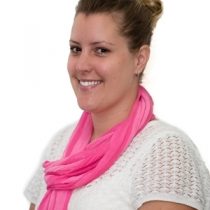 Property Manager
Phone: (07) 5596 4776
Email: rachel@doughull.com.au
https://www.facebook.com/doughullrealestate
Prior to moving to the Gold Coast in 2006 Rachel was employed as a senior office receptionist in a family business for seven years in Sydney, which drew her to join another family orientated business in Queensland. Along with other skills she acquired the ability to deal with customers, at all levels, which became her strongest asset and Rachel's long experience with people & reception skills helped her blend into her position with Doug Hull Real Estate. After a year in reception Rachel was given the opportunity to pursue her interest in Property Management. Over five years of full time Property Management Rachel built up a great rapport with many of our landlords and tenants which still continues today. Since Rachel's employment started at Doug Hull Real Estate, we have seen her get married, acquire her first home and have two lovely children who have made their home in Nerang. Honesty, diligence and care are important values to Rachel and she shows this at both her workplace and home life.
Testimonials
Great Agency, Lovely Staff
I have been renting through Doug Hull for three years and my property manager Rachel has been exemplary.  Not only her professional manner and attention to details but also her friendliness and approachability.  I recommend this real estate highly!
Alison (Tenant), 21 March 2019
---
Satisfied Landlords
We have Been with Doug Hull Real Estate for three years now. There is nothing that is too much trouble. They are constantly in contact and keep us up to date with any property issues. As a Landlord and property owner we can not recommend their services highly enough.
Steven & Samantha (Landlord), 05 February 2019
---
Great Agency
We had the most wonderful experience with Rachel from Doug Hull. She was efficient and extremely helpful with helping us find a wonderful place that suited us. Thank you Doug Hull
Dylan & Peyton (Tenant), 17 February 2019