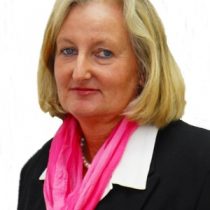 Sales Consultant
Angela was raised on a sheep and cattle property in Victoria.
During Angela's career she has always enjoyed working in sales with Yellow Pages, Wattyl Paints and Bosch. Angela has owned her own business for 8 years which gave her invaluable experience in sales and customer service.
Angela decided to pursue a career in Real Estate Sales in 2014 and commenced working for a well known Agency in Mermaid Beach before joining Doug Hull Real Estate in 2015. Angela has been living in the local area since 1999 and this has given her a vast knowledge and understanding of the area and community.
When you employ Angela as your Real Estate Agent you will find she is a genuine, honest and hard working person who will go above and beyond her duties to assist you in the sale or purchase of your home. Numerous clients in the local area have entrusted Angela to sell their most valuable asset.
Real Estate is so exciting and nothing makes Angela happier then introducing a Buyer to a property and making peoples dreams come true and at the same time knowing the Seller receives a fair and reasonable price for their property.
Some of Angela's personnel achievements in her life has been adopting a little girl from the Philippines and travelling to other countries and enjoying their different cultures and food. She also enjoys spending time at home with her friends and family.
Testimonials
Well where do I start, my experience with Angela was 6 star, Ange went out of her way on Multiple occasions to pick me up and show me around, I'm in a wheelchair and Ange drove 30 mins out of her way just so I didn't have to pay for a cab, on multiple occasions. I knew what I was looking for in a property and we found the property Ange went out of her way again to make the sale as did her boss. Thanx Ange for all your help, u rock.
Grant, July 2019
---
Angela went above and beyond for me. This was my first time looking for a home to buy and immediately I knew I wanted this one.
Angela explained the process to me, what to expect and I never felt pressured to buy.
Angela even came to my house at 8pm at night to have my sign final papers and congratulate me!
She was able to help me with other things like renovations I wanted to do and gave me some ideas and suggestions ( that even the painter and floor guys didn't suggest to me ). Was happy to spend time letting me into the property to get quotes done and arrange key pickup at a crazy hour due to my work schedule.
I will definitely contact Angela again in future when I am looking for my next property as I wont be letting go of this one any time soon!
Definitely an all rounder sales agent and cannot flaw anything about my experience.
Tayla, June 2019
---
Friendly, professional & accommodating. Angela was great to deal with, always available to meet our needs and willing to go out of her way to make things happen. It is our first property and it couldn't have gone smoother. Thanks Angela.
Anders & Lisa, April 2019
---
Angela handled the dramas so brilliantly and was very easy to deal with. Punctual, responsive, realistic, supportive and knowledgeable. So glad we chose Angela.
Heather & James, April 2019
---
Angela was a pleasure to deal with.  More to the point, out townhouse was sold expediently, and with no fuss, thanks to Angela's input. Many thanks again Angela.
Julie, February 2019
---
Angela was a pleasure to deal with. More to the point, our townhouse was sold expediently, and with no fuss, thanks to Angela's input. Many thanks again, Angela.
Kathryn, February 2019
---
Angela was a great help with my purchase of my first home. She never put any pressure on me and made sure I was aware of what was happening. Definitely would recommend using her.
Kerri, February 2019
---
Angela is an efficient agent who seemed to see me as a person and not just a consumer. She got the job done and did it in a pleasant manner. This I appreciate as this was not the cast with all other agents. Satisfied customer
Natalie, January 2019
---
Angela was on the ball from the start. very positive and helpfull to all. Very professional &  friendly.
Glynis, January 2019
---
Very pleased with the house we have been fortunate to buy. Angela was willing to help us both out wherever possible and it made our experience a lot more pleasant when buying our first house.
Matthew & Emily, December 2018
---
I have recently purchased a property at Nerang and was fortunate enough to have Angela Hocking from Doug Hull Real estate as my agent. I found Angela to be very approachable and helpful, without being pushy. To say she went above and beyond was an understatement, as the property didn't pass the building inspection, she coordinated all repair work and followed up to make sure the work was completed, always keeping me informed. I have no hesitation in recommending Angela to any prospective buyers as she is a person with integrity and will do the right thing by her client.
Michelle, November 2018
---
Angela went above and beyond to get the house sold. She had great tips for improving the property that were small but made a difference. She worked hard to reel in the buyer who had initially made a too-low offer. The property did have a reno, with new paint to walls and ceiling, new flooring, and new fittings throughout, so I would not demand miracles from her. But she put in the miles as an agent, which is not always the case. A lot of them seem to think selling just involves letting people into a house. Angela is a sales person of high calibre. Highly recommended. Thanks also to Doug, the Principal for helping out.
Jagmeet, October 2018
---
Found Angela very courteous, helpful and a delight to talk to
Michael & Barbara, November 2018
---
Thanks Angela for your help. You were so helpful and amazing.
Samuel & Talia, July 2018
---
Angela goes beyond and will do the utmost to succeed for you.
Lorrie, May 2018
---
Angela has been amazing throughout the whole process, from the first inspection through to selling the house to me she has been nothing but helpful. She is very knowledgeable and gets the job done. Not only is she a friendly agent, but also a friendly person. Would highly recommend her.
Pia, April 2018
---
Pleasant experience is purchasing our new home. Thanks Angela for being available and accommodating – we appreciate you're time and effort in assisting us to finding our lovely property. We can't wait to move into our new home.
Schulz, April 2018
---
We were very impressed with the service Angela provided, she kept us informed and updated throughout the selling process. Angela always presented well, she had done her research and was able to answer any questions. We are pleased with the professional and friendly service provided by Angela from Doug Hull Real Estate. We highly recommend Angela as she is a very dedicated agent.
Wayne & Elizabeth, March 2018
---
If you are trying to buy or sell your place in the Nerang and Carrara area. Angela Hocking from Doug Hull is my first choice. I have just gone through buying an investment property in Carrara. Angela made it very smooth throughout the whole process.If I was going to buy or sell I will be seeing Angela first to see what she has on her books. And to see how the market is going. Number 1 for me!!
Jason, February 2018
---
Thanks to Angela for making purchasing our first home for our family an unforgettable experience, very flexible, prompt response with any questions we had, we were truly blessed with an agent who not only made the process smooth but was very down to earth, funny and most of all very welcoming. I would recommend Angela to anyone and everyone
Daniel & Sina, December 2017
---
Angela works hard to build rapport with clients, attending to all communication in a timely manner.
John & Margaret Hooker, November 2017
---
Pleased with Angela's handling of the sale of our home at Mt Tamborine
Colin & Glenda, November 2017
---
Angela has been a very helpful Agent, giving me frequent feedback regarding the sale of my home. Not ever having sold a property I was a bit at sea, but Angela's guidance and suggestions have been very welcome. She has negotiated me through some anxious moments, and brought the sale to a successful conclusion. I very much appreciate her and thank her for her efforts. I would recommend her to other potential sellers.
Anne, November 2017
---
Angela is knowledgeable, approachable and highly skilled in real estate buying and selling. Her efforts to sell my property went well beyond my expectation. Despite considerable hurdles along the way, Angela remained professional. She communicated effectively with me throughout the sale process and her understanding nature was much appreciated. I would definitely recommend enlisting Angela to anyone wishing to sell their home efficiently and for a good price.
Michelle, October 2017
---
Angela recently sold our property in Nerang. From our own experience we can highly recommend Angela to anyone looking for an agent to sell their property. She certainly went the "extra mile" for us and was so helpful during the entire process. We found Angela friendly, approachable and her salesmanship skills from years of experience in the industry inspired our confidence in her right from the beginning.
Kath & Paul, September 2017.
---
Fantastic agent, highly recommended by us! I want to send a message of heartfelt thanks for helping us to get the house ready to sell, and going that extra distance. Nothing was too much trouble. The house looked fantastic and sold quickly. I am very impressed with the service you provided.  Thank you very much. 
The Niemeyer family, September 2017
---
Very impressed with Angelas professionalism
Georgina Scott, June 2017
---
Sold in 3 weeks for what we wanted couldn't ask for more very happy with everything thanks Angela
Steve & Nicole, March 2017
---
Angela helped us purchase our first home which was exciting, stressful and scary! Thank you Angela for guiding us through this process.
Amanda & Paul, February 2017
---
Can't recommend Angela any more than she is the best she sold our house in two weeks and was very easy to get on with unlike some other agents we dealt with . Very eager and had buyers already lined up before we had signed the very impressed with her attitude and with her helpful suggestions
Scott & Leonie, February 2017
---
Well presented herself who she is and with years of experienced as a property sales person. She worked extremely hard to get buyers and it paid off on my behalf. Wonderful person friendly and kindly to anyone, a very great asset for the Doug Hull Real Estate , to have Angela in their team. Big thank you to all your team of Doug Hull Real Estate.
Lau & Lata, February 2017
---
We were very pleased with how Angela conducted our purchase. Nothing was too much trouble for her and she kept in touch at all times. We would highly recommend Angela. Thank you Angela for your wonderful service during such a stressful time of moving. You made things as easy as you could for us.
Steven & Tracey, February 2017
---
Nothing was ever too much trouble, great communicator and very pleased with the service provided.
Jacqui, February 2017
---
Very happy with Angela helping me through buying this property. Very friendly and easy to work with
Brendan, November 2016
---
We just recently got into the market to buy our first family home, we met Angela at a property we where looking at. We told her exactly what we wanted and a price the range we could afford… by the next day she had found us our Dream home and turned it into a reality. Angela was very easy to deal with, open and warm ,I would definitely recommend her to anyone buying in the area.
Tobee & Sharlene, November 2016
---
Just wanted to say thanks very much for selling our house on the first Open Day. We have been settled, the cheque is cleared so are very happy.
Brenda & Gerry, November 2016
---
Angela Hocking is a first-rate but down to earth Real Estate agent who made the process of selling my home easy. Always courteous and enthusiastic about a successful outcome.

Angela achieved a great result for me in a very short period of time. She kept me well informed at every stage. l had many questions regarding the selling of the property and Angela was very forthcoming with options and recommendation throughout the whole campaign.

This is the second time I have used Doug Hull Real Estate to sell a home and l couldn't recommend the team any more highly. The service l received to sell my home was exceptional.
L Plant, May 2016
---
I recently purchased a property through Angela at Doug Hull Real Estate. Being my first property, the whole process seemed daunting but Angela was fantastic at liaising and guiding me through the whole way to becoming a home owner!
T Moeser, May 2016
---
I have recently purchased a property through Angela Hocking of Doug Hull Real Estate. Angela was tireless in ensuring the sale of the property went smoothly, and doing things in her own personal time.

She was ready with answers to questions about the property (which I found other agents where not, when asking questions about other properties). Angela has been a pleasure to deal with.

Thank you Angela for ensuring a smooth sale. Would have no hesitations using Doug Hull Real Estate and Angela again, if I buy or sell.
Denise, May 2016
---
Angela is very approachable and is always free, if there are any issues arise during the process of selling/buying the property. She is also a very hard worker and her dedication, and commitment to clientele is outstanding. I would not hesitated to recommend Angela as a committed professional, as Angela would be my first choice.
Maya , October 2016
---
Angela has been a trustworthy and honest person; two attributes very necessary in life and particularly in the Real Estate industry. Her attitude is always bright and reassuring and she shows discretion at all times.  Angela is a credit to Doug Hull Real Estate. She recently and expertly has sold our home in Nerang completely to the satisfaction of my wife, myself and family. I wish her well in her career.
Hilton and Phyll, October 2016
---
Thank you Angela. I love my new home. Thanks for all your assistance during this purchase
Denise, October 2015
---
In my sale of my property I always found Angela to work with the upmost honesty, integrity and knew the market extremely well. Angela always worked for me as the seller and had my best interests at heart at all times. I highly recommend Angela to anyone that wants to sell their house with an honest agent that does not muck you around but the opposite that would do anything in her power to present your property well and to the right buyers. If you are thinking of selling I would definitely speak to Angela as she also possesses these qualities with all her clients.
Kirsty, November 2016