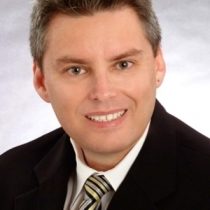 Property Manager
Andrew commenced working at Doug Hull Real Estate in 2014, bringing with him a wealth of knowledge from his 20 years in the Real Estate industry. Andrew's extensive background in property management makes him the go-to man when clarification on legislative matters are required. Andrew constantly strives to exceed expectations by maintaining excellent relationships with all stakeholders – including owners, tenants, government agencies and regulatory authorities. Andrew with exceptional market knowledge and a strong eye for detail, ensures his clients are comfortable and informed throughout the leasing and management process. This together with his honest and straight forward communication will ensure you peace of mind and the maximum return on your investment.
"It is not the end goal that is the most rewarding, it is the journey along the way"
Testimonials
"I must commend you on the excellent performance of Andrew Mills.

In the time that he has been managing my property at 5 Bent St Nerang he has demonstrated a fully professional approach, which shows concern for the needs and rights of the property owner.

You should be proud of the way he has performed his duties."
,
---
To Dear Andrew,

We would like to both thank you for and highlight your commitment to above average service in the management of our properties list with Doug Hull.

Your efforts to keep us informed, to provide ongoing support, to make a genuine effort to resolve any tenant issues and to do all of this with a friendly, considerate and compassionate manner all so to reinforce why we choose Doug Hull Real Estate to manage our properties.

Thank you for your hard work and for making us feel important too.

With sincere appreciation,

Cliff & Jacqui Battley
— Cliff & Jacqui Battley, 30 April 2015
---
           Andrew, Thank you for being so helpful and understanding. We appreciate you getting the house rented so fast.
— Ashton & Beau, November 2016