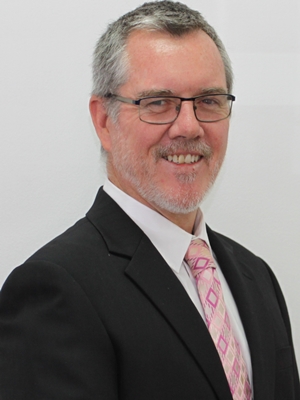 Sales Consultant
Richard moved to the Gold Coast with his family in 1973 and has resided in the Carrara region since 1978. Being a family man with a background in construction he went on to obtain his Bachelor of Applied Science (Property Economics) at Queensland University of Technology and has over 13 years as a property professional on the Gold Coast.
Having worked for some of the Gold Coasts leading Valuation firms, Richard took a role as a property analyst within the finance sector, being recognised on several occasions for his attention to clients needs and assisting in the loan process from contract to settlement.
As a registered Valuer, Richard has worked on projects including greenfield sites for developments such as Yarrabilba, highrise feasibility, monthly market updates, compulsory acquisitions and residential valuations for mortgage security. He has also worked in a residential investment role and now brings his experience to the individual home owner.
Whilst selling or purchasing your biggest financial asset can seem quite daunting Richard may just be the person to turn to when it comes to making your property decisions. Do I sell? Do I renovate? How do I buy an investment property? What is over capitilising? How do Valuer's work and how do I get the best possible result for me?
In choosing a real estate agent he says that it is important that you have access to someone who not only understands the local property market and the unique character of your home, but understands the loan process and can be there with you through every step.
Testimonials
Well done Richard. You got the right buyer for our house. When selling your home, it can be stressful but you did all the hard work for us. Thanks for making selling our home easy.
– James and Angela, April 2018
---