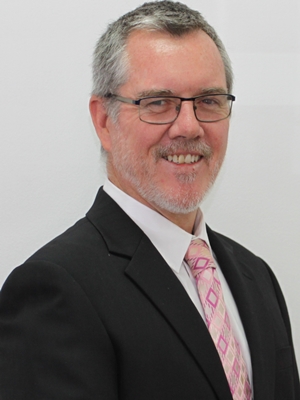 Sales Consultant
Richard moved to the Gold Coast with his family in 1973 and has resided in the Carrara region since 1978. Being a family man with a background in construction he went on to obtain his Bachelor of Applied Science (Property Economics) at Queensland University of Technology and has over 13 years as a property professional on the Gold Coast.
Having worked for some of the Gold Coasts leading Valuation firms, Richard took a role as a property analyst within the finance sector, being recognised on several occasions for his attention to clients needs and assisting in the loan process from contract to settlement.
As a registered Valuer, Richard has worked on projects including greenfield sites for developments such as Yarrabilba, highrise feasibility, monthly market updates, compulsory acquisitions and residential valuations for mortgage security. He has also worked in a residential investment role and now brings his experience to the individual home owner.
Whilst selling or purchasing your biggest financial asset can seem quite daunting Richard may just be the person to turn to when it comes to making your property decisions. Do I sell? Do I renovate? How do I buy an investment property? What is over capitilising? How do Valuer's work and how do I get the best possible result for me?
In choosing a real estate agent he says that it is important that you have access to someone who not only understands the local property market and the unique character of your home, but understands the loan process and can be there with you through every step.
Testimonials
Richard went well above our expectations was always polite and professional would recommend him to anyone selling their house will definitely use him next time.
– Rick and Jane, July 2019
---
Richard was quick to respond to my queries and provided me with constant updates on how things were progressing.  Richard was a pleasure to work with.
– Gavin, June 2019
---
Richard was a pleasure to deal with, really genuine not your usual pushy agent. He really made the whole process so stress free. I would not hesitate to recommend Richard to anyone looking to buy or sell.
– Mark & Erini, April 2019
---
Very friendly and helpful and kept me well informed along the way
– Maree, February 2019
---
Richard was very professional in his approach to handling the deal of my property. The sale was completed without a hitch.
– Gary, February 2019
---
Our son just brought a house off Richard Clifford and could not recommend him high enough. He is such a great guy, who isn't pushy and goes out of his way to help you. Thank you Richard for making it such an easy step for our son to achieve his house.
– Maree, February 2019
---
I found Richard to be very helpful with the purchase of my investment property. Richard made the whole process uncomplicated. I would work with Richard in any future Real Estate opportunities.
– Karen, February 2019
---
While we were nervous buying our 2nd home. Not wanting to deal with the typical rant and rave you here from other agents. Richard made our experience of purchasing our home an enjoyable one. We felt we mattered. Our concerns were dealt with straight away if not updated us on the progress. My children even felt welcomed by Richard! We were never felt pressured or annoyed. I always recommend Richard to friends and family selling or purchasing.
– Clint and Renae, February 2019
---
We would like to thank Doug Hull Real Estate and you personally for your patience and for delivering a smooth transaction, we enjoyed our bottle of wine thank you. As a renovator, we are happily working away bit-by-bit and it is coming along. I must thank you again for your personal contacts with the installation of our air conditioning units – you were right, we saved money and the guys did a terrific job. We will invite you around one day when we get it finished. All the best
– Ian and Leanne, February 2019
---
Richard was very helpful with the purchase of a unit in Nerang, arranging property reports, body corporate details and maintenance etc. Definitely recommend Richard as an agent for anyone looking to purchase property in his area.
– Greg, February 2019
---
I can't thank Richard and The Doug Hull team enough. Our sale was very quick and Richard made the sale process very easy for us. We also bought our next home through Richard and he kept us updated at all stages. Thank you for your great service!
– Brooke, January 2019
---
Richard did everything he said he was going do and achieved a sale in the time frame we set at a price above our expectations. We would highly recommend Richard to sell or buy a property. Thank you Richard for your expertise.
– Wayne and Judith, December 2018
---
Down to earth agent. Thank you Richard for being so helpful in the purchase of our house. It was an unusual situation due to the seller living interstate and multiple joint buyers, but you managed to keep everything on track and hassle free. We all appreciate the extra efforts you made and have no hesitation in recommending you and Doug Hull Real Estate, Nerang when considering to purchase/sell a property.
– Helen, May 2018
---
Five star satisfaction. Top bloke, went above and beyond with some real old fashioned quality customer service. I thoroughly recommend for any future dealings. Thanks
– Hamish, April 2018
---
Well done Richard. You got the right buyer for our house. When selling your home, it can be stressful but you did all the hard work for us. Thanks for making selling our home easy.
– James and Angela, April 2018
---